Promethean Knight



Weapons

Scattershot

Vehicles

None

Color

Grey

Sets

Cauldron Clash
Night Ops Guasshog
Pelican Gunship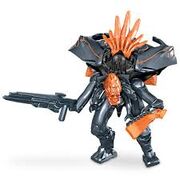 The Promethean Knights build up the main force of the Promethean's on the planet Requiem. The Knight's themselves are very tall and powerful; having a hardlight blade on one arm and a weapon on the other. Besides the standard Knight, it has three variants: The long-ranged Knight Lancer, the close-quarters Knight Battlewagon, and the devastating Knight Commander.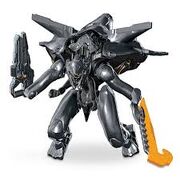 They have appeared in 3 of the latest Mega Bloks sets: Cauldron Clash (Standard, Blue gray) Night Ops Guasshog (Lancer, Gray) and the Pelican Gunship (Battlewagon, Gray) 
The Battlewagon has a permenantly open face, which lights up with an orange glow. The back of each Knight opens to reveal the inside where a watcher can be stored. They each have a weapon attached to their right arm which can be removed and placed on a figure, including the Binary rifle, Supressor and the Scattershot. They all also feature a blade which varies for each figure.
Ad blocker interference detected!
Wikia is a free-to-use site that makes money from advertising. We have a modified experience for viewers using ad blockers

Wikia is not accessible if you've made further modifications. Remove the custom ad blocker rule(s) and the page will load as expected.