A Prowler is a Brute-exclusive vehicle used to transport small groups of up to four Brutes. The mega bloks version has blue detailing however there are rumours of a crimson re release of this set, with more figures too
---
Type-52 Infantry Support Vehicle



MSR Price

$24.99

Pieces

173

Mini-Figures

2 blue Brutes
1 orange Mark IV Spartan-II

Weapons

1 Spiker
1 Brute Shot
1 Battle Rifle

Vehicles

Prowler

Item Number

96869

Release Year

2011
Set Bio
It is similar to the Warthog, the UNSC counterpart. In the game it can seat 4, but can only seats 2 in this set. It's armed with a pintle-mounted Type-52 Directed Energy Support Weapon, or plsma canon. It is able to dispatch infantry and light vehicles with ease. While it is heavily armored, its crew are vulnerable to enemy fire. It's bladed chasis enables it to ram enemies and kill them, though not as easily as the Chopper.
Mini Figures
Brutes in this set are the first to be of the minor type. One wields a Spiker and the other wields a Brute Shot.The orange Mark IV Spartan makes it's first appearance in this set, wielding a Battle Rifle or BR for short. It also is making a first appearance.
Reviews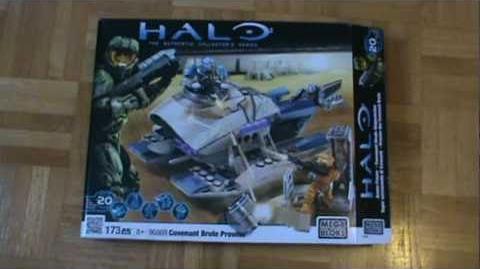 Photos
In game pictures
---
Ad blocker interference detected!
Wikia is a free-to-use site that makes money from advertising. We have a modified experience for viewers using ad blockers

Wikia is not accessible if you've made further modifications. Remove the custom ad blocker rule(s) and the page will load as expected.