---
Set I



MSR Price

$17.99

Pieces

20

Mini-Figures

1 blue Spartan II
1 green Spartan II
1 green Flame Marine
1 blue Flame Marine
2 purple Elites
2 Grunt Minors

Weapons

1 SMG
1 Shotgun
2 Flamethrowers
2 Beam Rifles

Vehicles

None

Item Number

96814

Release Year

2010
The Battle Unit is a set. It is the first to only come with figures and also the first with blue ones. Also exclusive to Toys "R" Us.
Figures
Spartans
Green Mark IV with Shotgun
Blue Mark IV with SMG
Flame Marines
Green Flamethrower Marine with Flamethrower
Blue Flamthrower Marine with Flamethrower
Two purple Elites with Beam Rifles
Two orange Grunts
Trivia
It launched off the Combat Units, which include only half the figures.
Photos
From Manufacturer
The Earth-Covenant war has accounted for tons of casualties on both sides – replenish and expand your armies with the Halo Wars Army Expansion Pack from Mega Bloks! The expansion pack includes 8 magnetic, fully articulated mini-figurines including soldiers from The UNSC and The Covenant with matching weapons. Choose your side and rout the enemy with sheer numbers! this is also the only set with a blue flame marine.
Features
One Green UNSC Spartan II
One Blue UNSC Spartan II
One Green Flame Marine
One Blue Flame Marine
Two Purple Covenant Elites
Two Grunts
6 weapons
Reception Video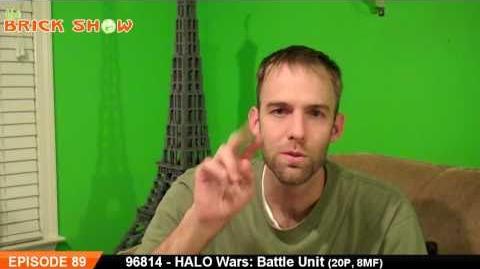 ---
Ad blocker interference detected!
Wikia is a free-to-use site that makes money from advertising. We have a modified experience for viewers using ad blockers

Wikia is not accessible if you've made further modifications. Remove the custom ad blocker rule(s) and the page will load as expected.